Duking it Out
The cemetery which contains the souls of our child actors is littered with victims of stress, mismanagement, mental abuse, and weakness of will.
Patty Duke's grave marker in that mythical cemetery would contain all of the above on its stone.
Duke was the eponymous star of "The Patty Duke Show," in which she played two characters who were, improbably, identical cousins---Patty and Cathy. The show ran for three seasons, beginning in 1963.
The first season is now out on DVD.
Duke told CNN that she's excited her five granddaughters will finally be able to see what "Nana did when she was a teenager."
"I am tickled, just tickled," she said.
But Duke, who was just shy of 17 when the series debuted, was troubled. She says the show was a relief during what were difficult times for her. She wrote about her tormented childhood in her autobiography, "Call Me Anna," discussing her struggles with mental abuse at the hands of her managers, which she says led to alcohol and drug addiction. She was later diagnosed with bipolar disorder, and she now helps others who have the disease.
"I believe that show [gave me] the tools that helped me survive through my youth until I got my diagnosis," Duke said. "I think 'tormenting' is one of the most perfect words for what you feel [with bipolar disorder], because you have no control over it. I did occasionally, very occasionally, hear voices, but mostly my instincts were messed up: If it was dangerous, then I should do it."
It got so that Duke much preferred the scenes in "The Patty Duke Show" that involved the quieter Cathy, who "was dignified and gentle and rational. When it was time to be Patty, I would have to deal with my embarrassment of her stupidity."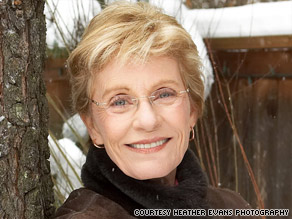 Patty Duke today


Patty Duke wasn't chopped liver as an actress. At age 16 she was an Oscar winner for her work as Helen Keller in 1962's "The Miracle Worker," co-starring with Anne Bancroft, who played Anne Sullivan.
But Duke's struggles had little to do with her craft and much more to do with her bipolar disorder, plus the maltreatment from those in her professional inner circle.
She was another whose childhood was anything but ordinary, having begun acting in commercials while still in elementary school. In fact, she was so NOT a normal teen that she had to be shown how to dance by other teenagers in the course of filming scenes for "The Patty Duke Show."
One in her circle on who she was able to count was William Schallert, who played Patty's father Martin Lane.
"He has always been able to make me laugh until I had to spit up," Duke said of the now 87-year-old actor. "He was also a solid, solid figure to me and still is. To this day, the relationship has grown, and he is always there for me."
She remains close to the other surviving members of the cast, including Paul O'Keefe, who played her brother. Jean Byron, who played mother Natalie Lane, died three years ago.
The years after that show are pretty public; Duke married actor John Astin and stayed with him for about 13 years. She continued to be tormented, though, by the the bipolar disorder. But her acting achievements continued to roll in; all told, Duke has won one Academy Award, three Emmys and two Golden Globes.
The actor Sean Astin is Patty's son, but she fathered him with a man named Michael Tell, to which she was married briefly in 1970. But John Astin legally adopted Sean when the child was three.
Today, Duke is acting onstage in the musical "Wicked" in San Francisco, California. She plays the witch Madame Morrible.
"To me, it is almost a religious experience, the exchange between those strangers out there in the dark and us," she said of the theater. "To me, that's communication at its best, and that's really what I enjoy."
Patty Duke is also proof of an age-old adage.
"Without a sense of humor," she said, "I would have been gone a long time ago."
****************************
Read the entire CNN.com story about Patty Duke and her interesting life and career
HERE.